LEGO Robotics Activity Day
In-school visitBJPCE Limited
A LEGO Robotics activity in your school using programmable LEGO. Can be based around a particular theme and can be tailored to computing/science/maths as required.
A brief description of how the workshop would be run?:
Up to 18 robot kits for the pupils to use (in pairs), plus challenge "arena" for testing.

Build a basic robot and program it to do some simple tasks.

Modify the robot to their own design for the challenge(s) – graded easy/medium/hard for differentiation.
What age groups?:
Works best for ages 10-14 but anything between 8 and 18 is fine.
Maximum number of children you can cater for?:
An ideal team size is 2-3 pupils with up to 15 teams so 45 pupils per session or 135 pupils in a day
Usually 2 sessions of 2-3 hours although sometimes a third session depending on the school's timetable.
Shorter sessions are possible as are half days and/or after-school sessions.
It is easier if the school provides the computers/laptops (I provide the software) but I can arrange laptops if necessary.
---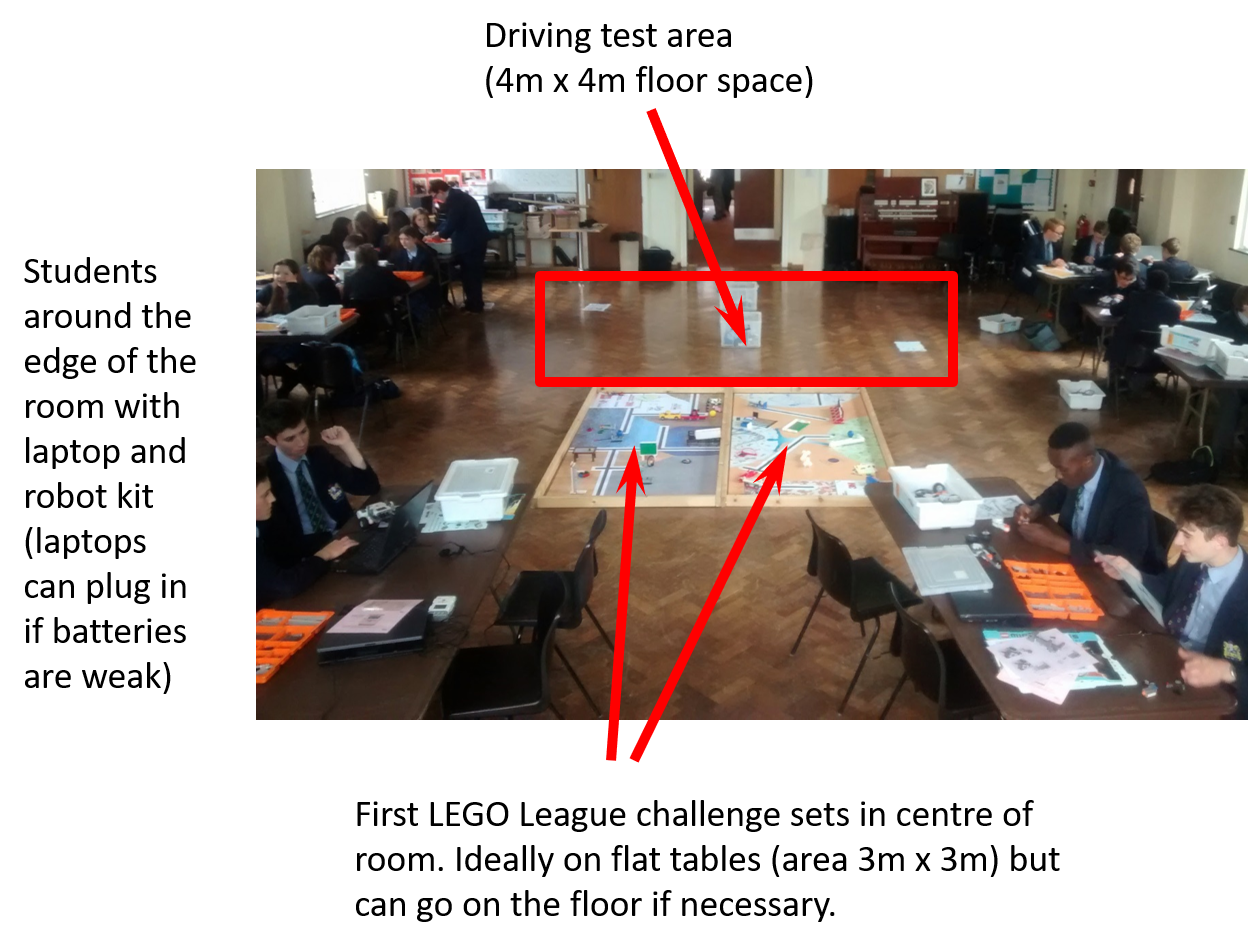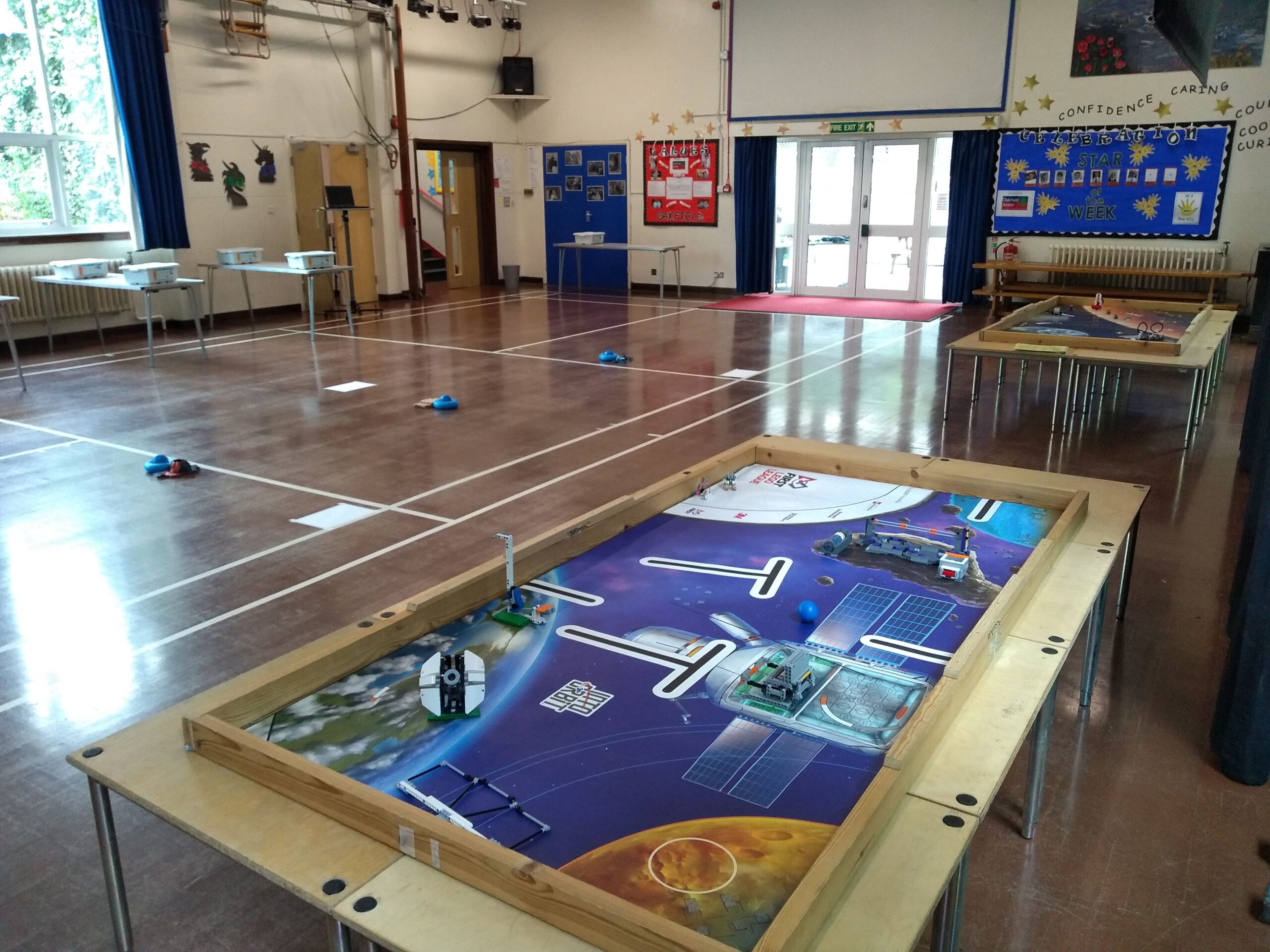 Challenge Kits on staging works well. Table tennis tables also ideal. 
Expected outcomes
The skills pupils will be using are:
Follow instructions to build Lego robot (one between 2)
Simple navigation/programming/debugging (move, turn, speed, stop)
Estimating and measuring
Simple sensor use
Challenge set to extend older/more able
This lines up very well with many requirements of the primary KS1 and KS2 computing curriculum (published 2014/15) and KS3 computing curriculum (published 2013).
There are more general skills in use:
Teamwork (in pairs/threes)
Problem solving
Perseverance
There are also lots of opportunities for scientific discussion around the themes of the challenge sets – for example Mars exploration, the Human Body, Natural Disasters, Food and Farming, Recycling.
If you are also considering the Kit Rental Service with free classroom video lessons , this activity day is an ideal kick-start. https://www.stem.org.uk/enrichment/stem-directory/activity/lego-robotics-kit-rental 
To book this activity, please contact:
Brian Egles
07785 527324
brian.egles@bjpce.co.uk
http://bjpce.co.uk/schools/lego/
The STEM Directory is provided as a service to support you in finding enrichment opportunities. The activities are offered by external providers and are not endorsed by STEM Learning. We are not responsible for their content or delivery.
Published
27 July 2017
Last modified
03 July 2020
Nature of scheme
In-school visit
Subject(s)
Computing, Cross curricular, Design and technology, Engineering, Science
Category
Age
7-11, 11-14, 14-16
Running times
1-4 hours
Cost
£600
Cost generally £400-£800 depending on duration and distance from Surrey
Risk assessment
Yes
Actions
Share this resource